Mike's Surf School is for dog lovers that include their pups in everything they do, including surfing. The goal was to create a playful brand identity that would appeal to both genres and visually communicate the school's approach to teaching surf for humans and dogs.
We We were inspired by a surfer vet dog lover who would love nothing but to take his dogs out into the ocean knowing that it would be safe and pleasant for both of them.
We paired summery, bright colors to convey feelings of energy, warmth, fun, trust, and community. 
There's a particular style linked to surfers and how they proudly wear what they love and do. We wanted to take advantage of that culture and develop apparel that effectively communicates Mike's Surf School identity and do it so that all genres - and pups - would feel represented and embraced by the school's products. Water bottles, collapsible dog bowls, sweaters, dog tags, and everything in between. There's something for everyone to wear, use and enjoy.
Other than attire, other touchpoints such as the school beach flag, door signage, shop front, van, and posters needed to evoke the same inviting, charismatic, and exciting feelings as the rest of the collaterals.
​​​​​​​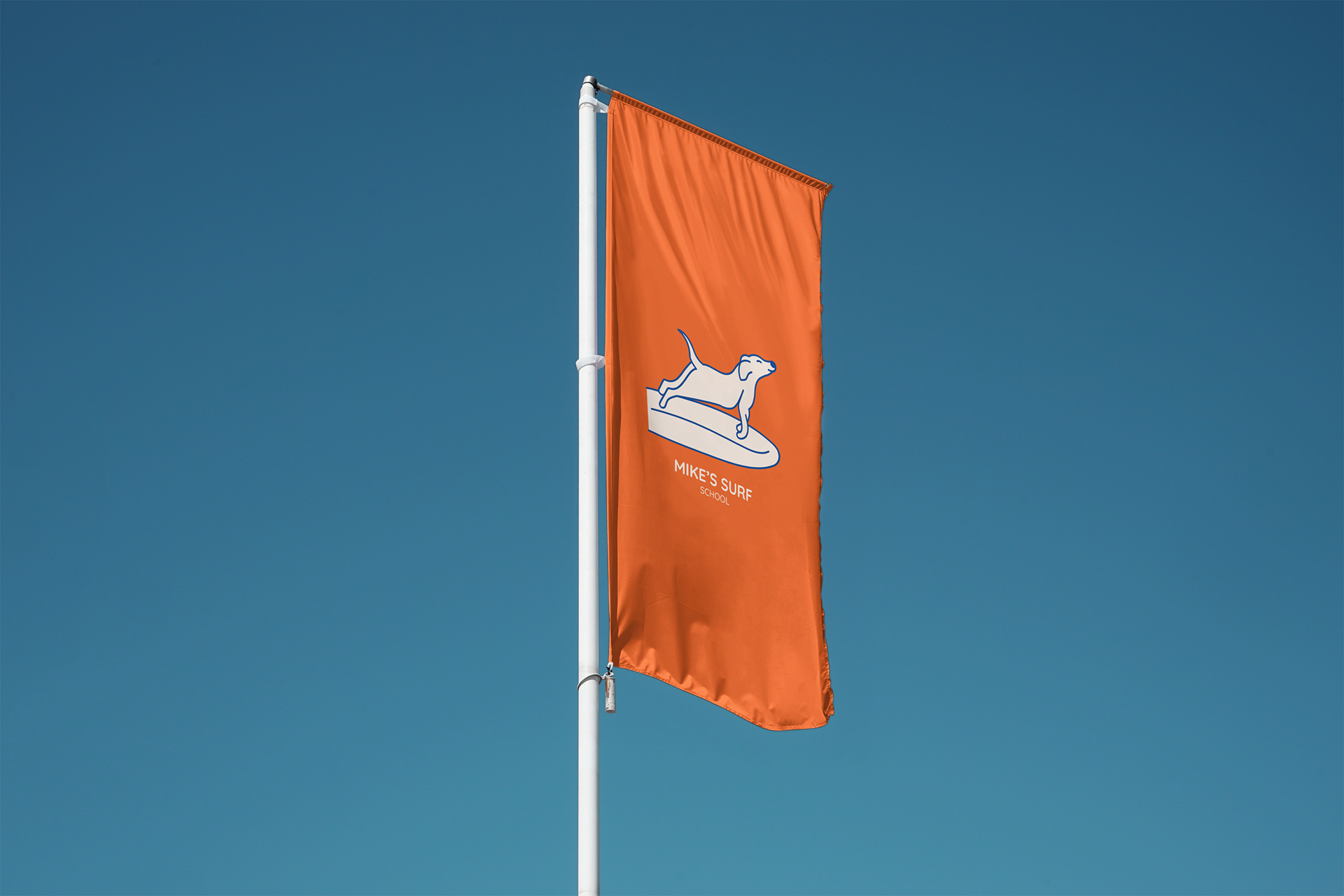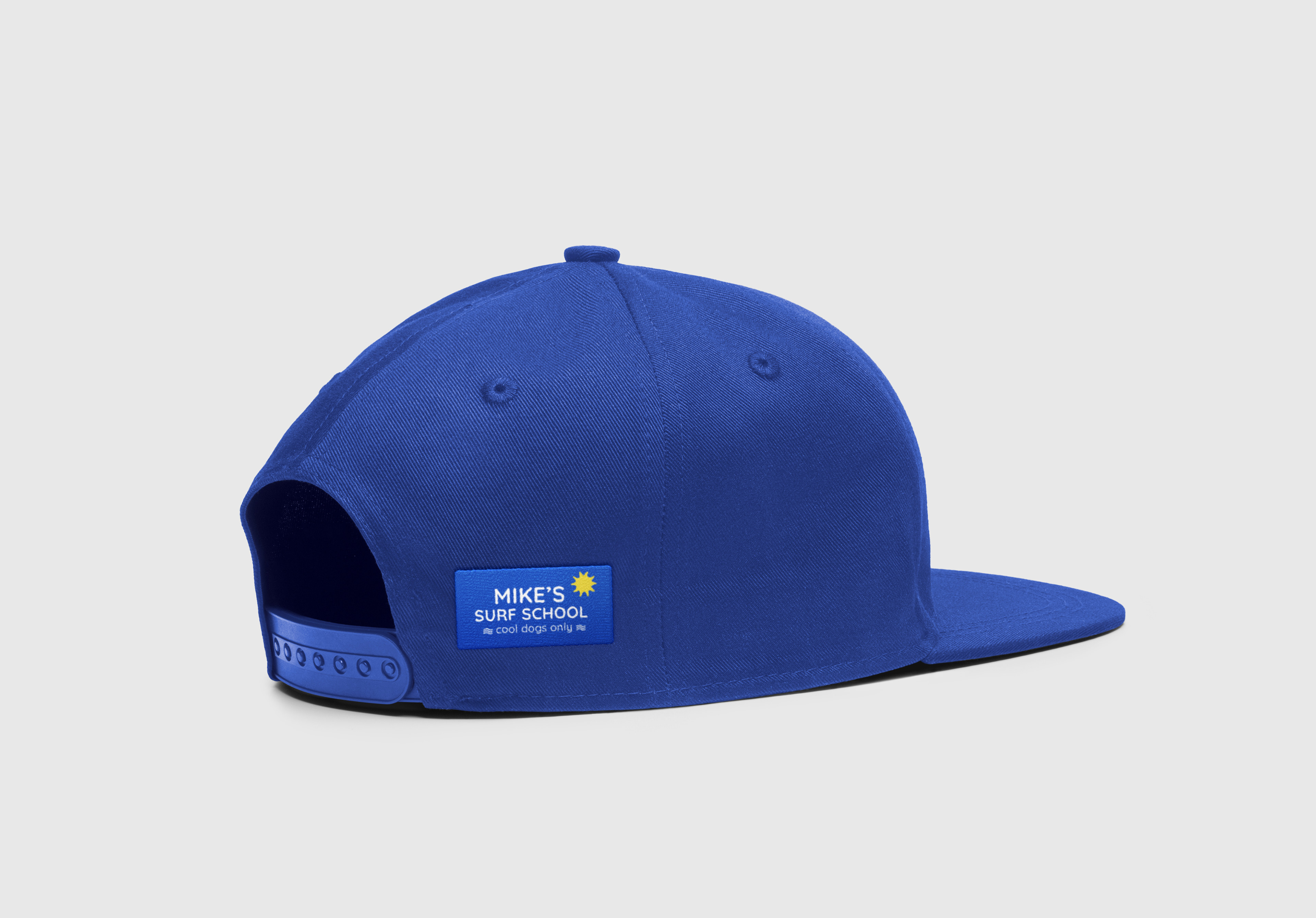 A website is not imperative for a surf school, especially when it's a small local business such as Mike's. However, it's great to have another opportunity to be discovered online, explain the school's methodology and goals, and provide a simpler alternative to try or schedule lessons.
Besides that, social media platforms like Instagram play a huge role in establishing a community of loyal customers and spreading the word to new ones.
Mixing photography with brand assets creates an engaging and dynamic feed that appeals to and delights followers.